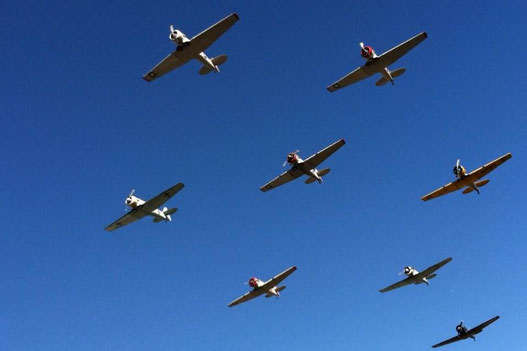 The Results are in! 
Never before, a tie for first and a tie for second.  Pilot Chris Rushing and bombadier Scott Carleton tied with pilot Rob Sandberg and bombadier Ed Conahan with 23 points each.  Both teams managed a hit worth 10 points + a hit worth 7 points + 2 skip-ins worth 3 points each.  In second place, pilot Carter Clark and bombadier Matt Fowle managed a 10 point hit and a skip-in, as did pilot Will Kalbermatter and his rookie bombadier Mazi Sarahang.  In fact, Will and Mazi hit direct center, but there are no additional points for a bulls eye. 
Perhaps we will see some rule changes for 2013!
Click here to see the KTLA news segment on the memorial portion of the flight.  Pictures will be posted soon.
Thanks to all those who participated and a special thanks to Mark King and the FAA for making this event possible.